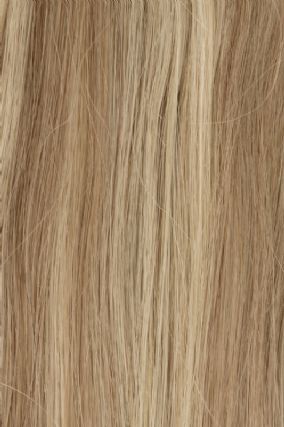 Luxe Weft Mixed #11/24 Hair Extensions
Luxe Weft Mixed #11/24 Hair Extensions provides (Subject to minor variation):
Length of hair extensions: 20"
Weight of hair: 150 grams - pure hair weight
Number of pieces: 1 Bundle Hair Weft
Type of hair: 100% Indian Remy Human Hair

What Our Customers Say
I didn't expect them to be so thick!, I was surprised & I'm really pleased! If you have quite thick hair you might want 2 sets or the deluxe but other than that they're really good & really soft. Best extensions I have ever bought online!
So thick!
I love these extensions! I cut my hair just under my chin couple of months ago but I was dissapointed the next month. I just wished I had my real long hair. I bought extensions and I got my long hair back. It's as long as it was before. Awesome!
Awesome !
The item is perfect and the delivery is really quick! Thanks Halo! Nicola - Brescia, Italy
"Perfect!"
Free UK Delivery
Order by 3pm Mon-Fri for next day delivery
Pay Later With Klarna
Available on all orders!
Join Our Newsletter
Sign up to receive email updates on special offers, new products and more.