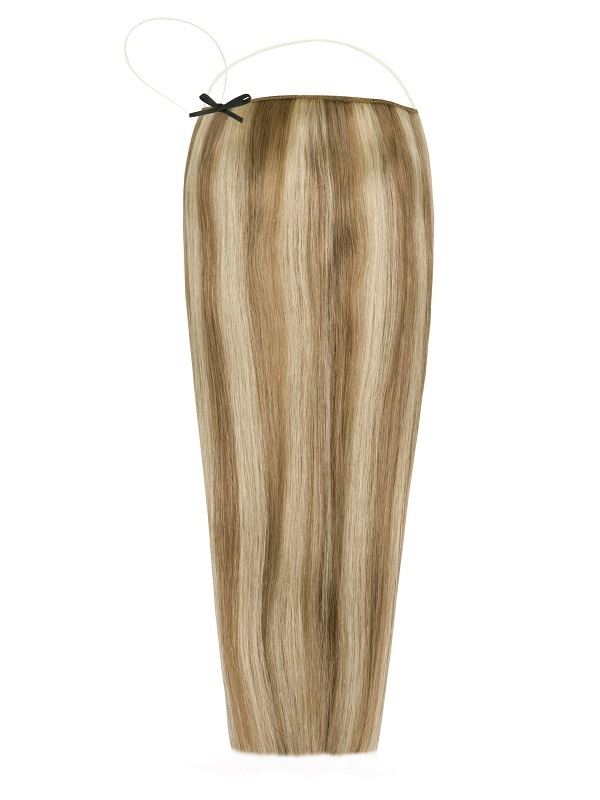 Premium Halo Mixed #11/24 Hair Extensions
Premium Halo Mixed #11/24 Hair Extensions provides (Subject to minor variation):
Length of hair extensions: 16"
Weight of hair: 180 grams - pure hair weight
Number of pieces: 1
Type of hair: 100% Indian Remy Human Hair
The Premium Halo is one of the most innovative products you will love to wear! It works for all hair types and thickness, making it a very versatile and fun product. Using 100% Indian Human Remy Hair, the Premium Halo is simple and quick, giving you amazingly thicker results.
The Premium Halo is simply the thickest product available for those who are blessed with short thick hair. You may need to style and possibly trim to create a perfect finish, allowing you to have thicker hair in seconds!

What Our Customers Say
I've never had such long, thick and heavy hair as my hair is very fine! These extensions are very soft and real looking, I feel like a mermaid! :0) - Heidi Gowers, Harlow
Amazing!
These Remy human hair extensions are the best I have ever tried! Very high quality. Awa - Denmark
"The best I have ever tried!"
I love these hair extensions! They are amazing, comfortable, soft and they look like my own hair! - Kiera - London, UK
Amazing!!!
Free UK Delivery
Order by 3pm Mon-Fri for next day delivery
Pay Later With Klarna
Available on all orders!
Join Our Newsletter
Sign up to receive email updates on special offers, new products and more.